Residential Roofing, Asphalt, Standing Seam
A new home has many benefits for the home owner compared to a used home. The main benefits are a design customized to your needs and desires and the higher efficiency levels with the new home designs, products and materials of today. Griffin Construction incorporates the latest home-building techniques, products and materials for energy efficiency and the design of the home and the home's features will meet your needs and desires and complement your lifestyle.
We work with you to design the floor plan and personalize your new home with various options as well as finishes and fixtures. We will also work with you to make your home energy efficient which will save you money on your energy bills. Also, note that a new home means there are no costs for remodeling and updating. You approve the design and we build it – you get exactly what you want. This gives you peace of mind about your decision to design and build a new home. Together we will ensure your home fits your life, not the other way around. When you move into a new home build by Griffin Construction there will be little left to do other than to start living your life in your new home.
Griffin Construction builds new homes in the New Hampshire and Vermont area.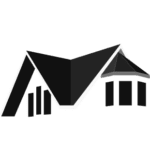 Roofing
No roof is too steep, too big or too damaged for our crew to harness up and protect your home from the top-down.
Looking for an experienced contractor to get your job done well and on time?
Griffin Construction replaced our roof this year and did an excellent job from our first estimate to the completion of the job. They were absolutely professional and extremely easy to communicate with during the entire process- even in the middle of a pandemic! I will absolutely recommend them to anyone who needs construction done. Thank you so much!
Emily Clark